Let's Smash - Kaiju dating
UPDATE
Users having problems with the aspect ratio of the game can now download a windowed version of the game (LetsSmash_windowed.zip)

Let's Smash is a Kaiju dating sim made for the Kaiju GameJam in January 2022

Get dressed up, swipe to find a match and date a selection of hot single kaijus in this life-like love simulator.


Install instructions
Unzip and open the folder "LetsSmash". To play, click let's smash.exe file

Comments
Log in with itch.io to leave a comment.
New review with the Windowed.zip version
I absolutely love the concept. I was able to play it with the newest upload. The Creator was also quickly responsive. I thought the dialogue was very fun and cute. I love that you have to change different thing to get the match. Just like IRL haha. Legitimately a very funny game, love Belsebub the most. Could easily, and likely will, see myself playing through many possible variation just for the dialogue.
TLDR; Fast and fun game. Would recommend for the dialogue :)
I can't play, the aspect ratio is kinda off 🤔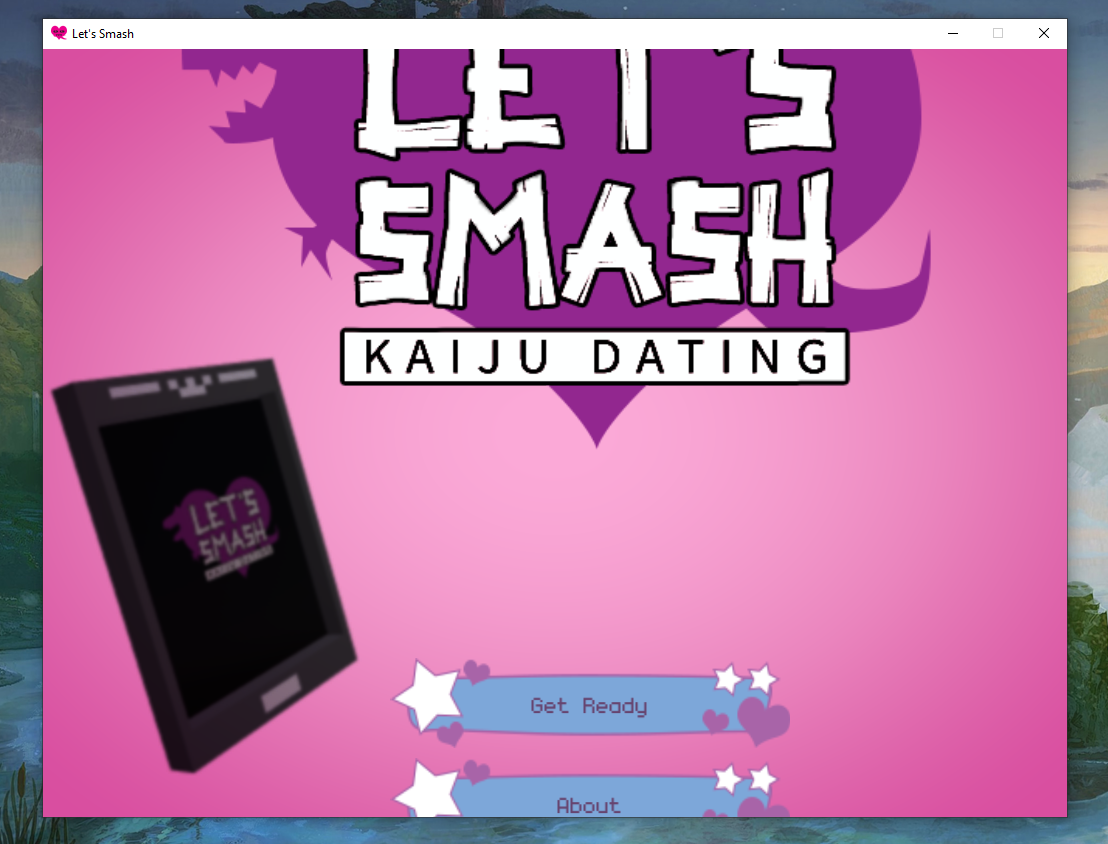 This doesn't quite work yet. It's off centered so there are no options on the main menu besides Start and About. If you click about you can't get out f it without closing out the game. With that said, I believe the game maybe suited for a full screen but is downloaded a windowed screen and it's impossible to set new preferences. You can not build the Kaiju as stated because of the screen and even the swiping aspect is off centered.
All that being said I think this is really cool concept and I'd love to actually play it someday. For now will hold off on rating it. When it's functioning I'd love to try it again.
The game is made for 1920x1080. Seems most people play on smaller screens so I will try to upload a smaller version tonight

Really? That's so odd that's my computer's default. Regardless, I am excited to try it, can wait for the upload :)